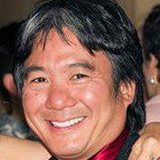 Derek's preferred areas of practice are in plaintiff personal injury and wrongful death cases including motor vehicle collisions and other transportation mishaps, occupier's liability, commercial and social host liability, recreational and sports injuries, civil assaults, wrongful arrests, medical and other professional malpractice, products liability, and pharmaceutical cases, as well as defamation, wrongful dismissal and commercial litigation.
Derek has represented clients from across the country and around the world in cases across Canada. Derek conducts most of his trials in front of Supreme Court Civil Juries. Derek also provides consultation services to other lawyers involved in civil jury trials, major loss cases, or otherwise difficult cases.
Derek is a longstanding member and past Table Officer of the Trial Lawyers Association of British Columbia (TLABC), a longstanding member of the American Association for Justice (AAJ), past Chair of the AAJ's Canadian Caucus and Education Program, and current Second Vice President of the Medical Legal Society of British Columbia. Derek has chaired and/or presented at dozens of various legal and medical-legal programs throughout North America and the Caribbean.
Contact Information:
Derek K. Miura
Trial & Appeal Lawyer
Civil Jury Counsel
P.O. Box 11547
2020 – 650 West Georgia Street
Vancouver, British Columbia
V6B 4N7
Office: 604-688-5879
Cellular: 778-998-5879
Facsimile: 604-253-5879