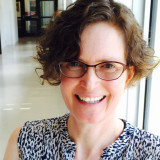 Tracy is currently the Medical Director, Sexual Assault Service, Provincial Health Services Authority, an Emergency Room Physician at the Vancouver Coastal Health Authority and a Jail Physician at the Vancouver City Jail.
Tracy is a Fellow of the Royal College of Physicians and Surgeons of Canada in Emergency Medicine, with subspecialty training (Master of Forensic Medicine, Monash University, Australia) in Clinical Forensic Medicine (medicine at the interface of the law, as applied to living patients). She is also a Founding Fellow in the Faculty of Clinical Forensic Medicine with the Royal College of Pathologists of Australasia.
Tracy's interests include the provision of expert medical evidence in courts of law; jurisprudence, especially as applied to public health and safety; mental health law as it intersects with policing and public policy; forensic examination and assessment;  medical-legal education and teaching.
Contact Information:
Dr. Tracy Pickett
Medical Director
Sexual Assault Service
British Columbia Women's Hospital
E217 – 4500 Oak Street
Vancouver, British Columbia
V6H 3N1
Office 604.875.2000 Ext.5909
Facsimile 604.875.2041